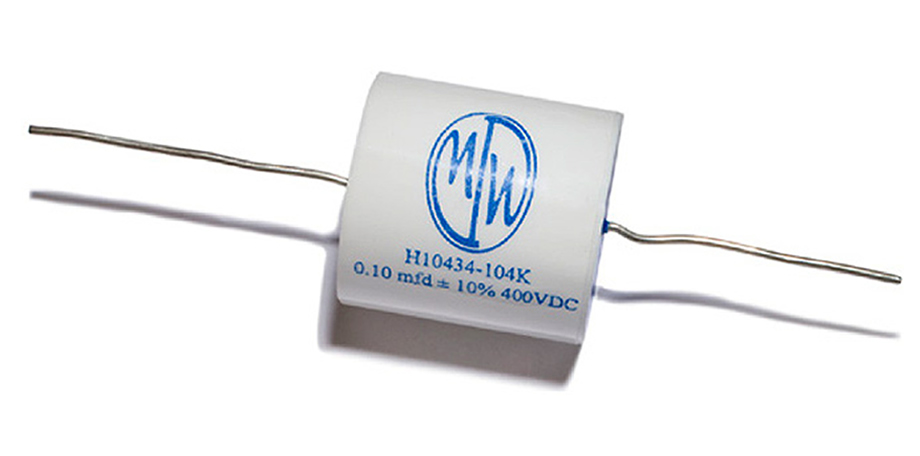 These are THE BEST capacitors that we know of for use in signal coupling and bypass as well as power supply bypass.
We recommend the T Series Truth Capacitors for the most demanding applications where there must be no compromise.
They offer the cleanest, most neutral sound for signal coupling, analog filters and bypass of large value M series capacitors as well as electrolytics.
The T Series Truth Capacitors are made with the highest grade of ultra-pure Teflon film and tin foil.
You will find that we use our M and T Series Truth Capacitors exclusively in our 'Signature Edition' products.
Please note dimensions as the TEF series of capacitors are very large physically. For instance, the .1uf-400V TEF cap is nearly as large as the 4.7uf-400V MOIP type MWI capacitors.
MWI capacitors are sold factory direct as well as through some international distributors.
U.S. factory-direct pricing:
h2.T SERIES
.01uf-400V (.875"L x .5"Dia.) : $34.99
.1uf-400V (1.125"L x 1.25"Dia.) : $67.99
.22uf-400V (1.5"L x 1.25"Dia.) : $119.99
No specifications for this product