KWH 225i Hybrid Integrated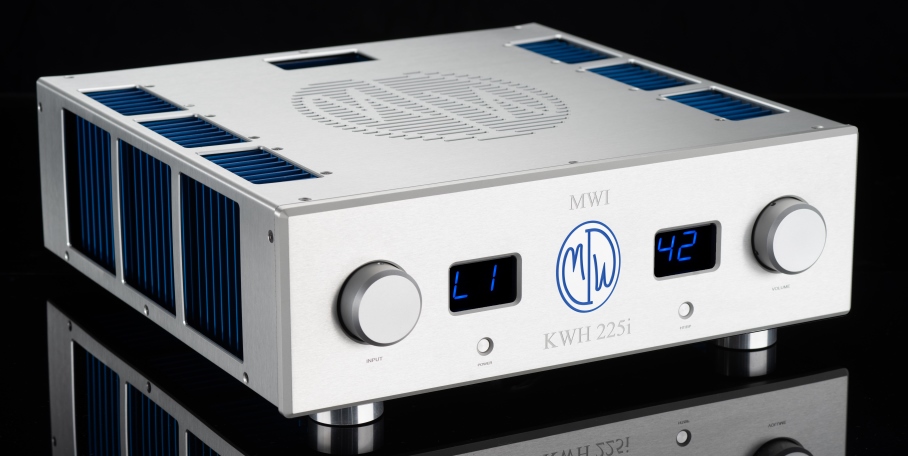 KWH 225i Hybrid Integrated
The KWH 225i represents the culmination of years of SS and tube preamp and amplifier design. Our preferred approach has always been that of a hybrid system. The KWI 200 SS integrated amp was a big success for us, offering excellent performance and integration. The KWH 225i takes things to the next level. We combined the solid state output stage of our Reference KWA 150SE amp with the controls and integration of the KWI 200 and a tube preamp stage. We then increased the power to 225W. The result is the KWH 225i. We think you'll like it!
NEW REVIEW FROM JANINE ELLIOT AT HIFI PIG – DEC. 9, 2020
ModWright KWH225i Hybrid Amplifier
REVIEW FROM CHRISTIAN GRIEGO AT SOTA TURNTABLES!!!
Change of the Gaurd with ModWright Integrated KWH225i
POWER RATINGS
225W at 8 ohms at .04% THD.
400W at 4 ohms at .04% THD.
FEATURES
(3) pairs RCA inputs.
(1) pair XLR inputs.
(1) pair RCA Home Theater Bypass or Preamp Input.
(1) pair RCA Preamp-ouputs.
(2) Pairs 5-way binding posts.
Front panel controls: Input select, power, volume and HTBP.
Remote Control: Volume, Mute, Input, Power, Display dim/off.
Class A/B Operation. First 25W in Class A.
Zero Global Negative Feedback.
Optional: MM/MC Phono with one pair RCA inputs.
(2) 6922 driver tubes (6dj8, ECC88, 7308 acceptable substitutes).
Dimensions: 17.75"W x 17.5"D x 6.5"H
Product Weight: 64 lbs / Shipped Weight: 70 lbs
SPECIFICATIONS
Gain: 30dB.
Frequency Response: 20Hz-100Khz (+/-0dB).
Input Impedance: 20K.
Input Sensitivity: 2V rms.
Max input level: 6 Vrms (18V pk-pk).
OPTIONAL SS PHONO STAGE
User Installable.
(1) set RCA inputs.
Phono Gain: 50dB.
MM & High Output MC.
Loading: 50-100-500-1K-47K-100pf.
CUSTOMER FEEDBACK!
I have been one of the very first in France to get your new KWH225i. I received it 3 weeks ago from HIFI Link (Lyon), I need to tell You how much my Bowers&Wilkins 802D3 falled in love with it in a few minutes. The more important words are transparency, natural, no make up, Everything is precise and homogenic, every instruments are at the right place in a large and deep audio space scene but every instrument is a part of whole instrumentation arrangement. From Albarn(Damon) to Zappa (Frank), from Bach to Snarky Puppy, from Miles Davis to Mozart, everything is a new pure pleasure to listen to…and guess what…During this Covid19 period of sanitary restrictions, I have plenty of time to listen to my Vinyle collection through a fantastic audio HIFI system. Thanks to bring up that quality and that sound passion through your material. – F. Colas, France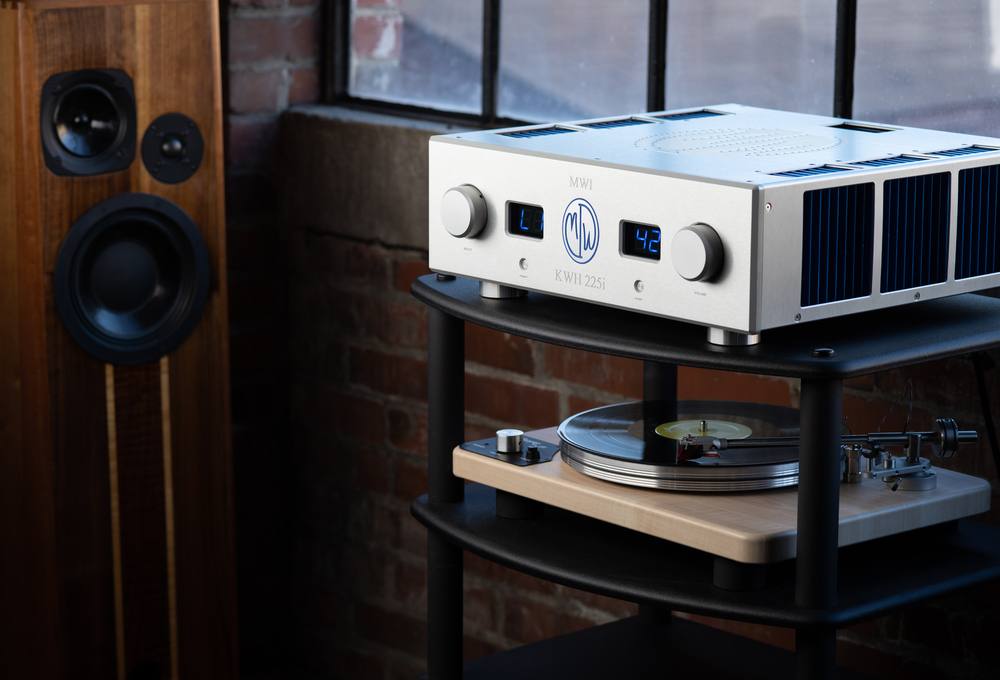 KWH 225i Hybrid Integrated. American Craftsmanship. Timeless in every way.
Proudly hand crafted in the U.S.A.
KWH 225i Hybrid Integrated
(3) pairs of RCA inputs
(1) pair of XLR inputs
(1) pair of Home Theater Bypass Input
(1) pair RCA Preamp-ouputs
(2) pairs 5-way binding posts
Gain: 30dB
Frequency Response: 20Hz-100Khz (+/-0dB)
Input Impedance: 20K
Input Sensitivity: 2V rms
Max input level: 6 Vrms (18V pk-pk)
Front panel controls: Input select, power, volume and HTBP
Tubes: (2)6922/6dj8/7308
Class A/B Operation
First 25W in Class A
Zero Global Negative Feedback
Dims: 17.75W x 17.5D x 6.5H
Product Weight: 64 lbs
Shipped Weight: 70 lbs
Remote Functions
Power, volume, mute, input select, dim/turn off displays
Optional SS Phono Stage
User Installable
(1) set RCA inputs
Phono Gain: 50dB
MM & High Output MC
Loading: 50-100-500-1K-47K-100pf