Please note – This product is no longer available. For informational purposes only.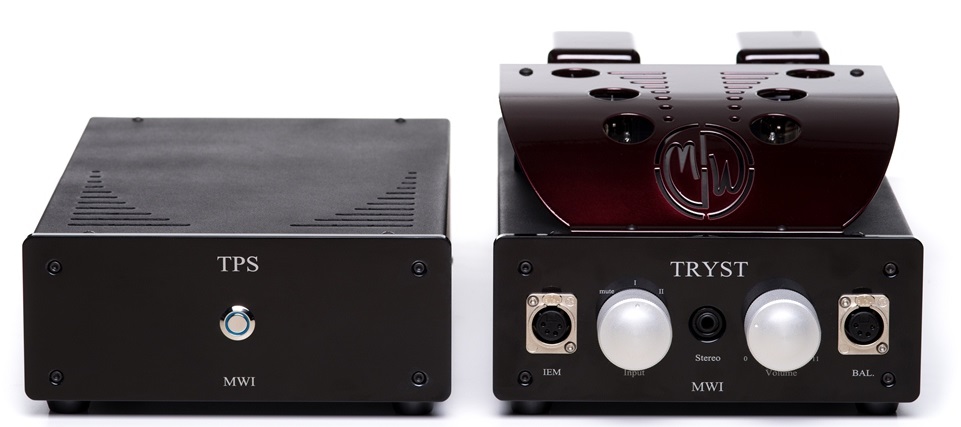 Please note – This product is no longer available. For informational purposes only.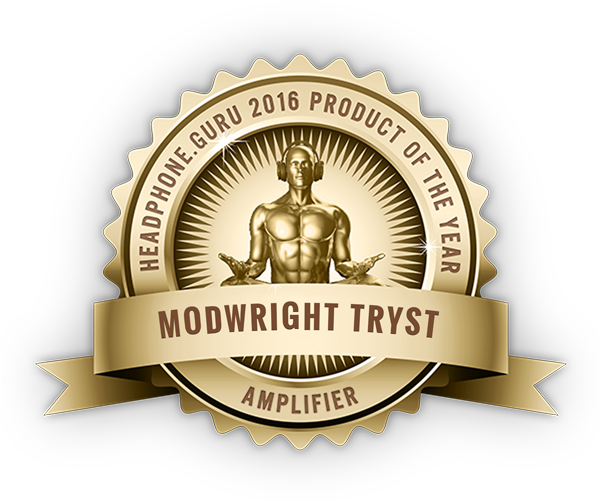 TRYST: A secret meeting or rendezvous
Enjoy the guilty pleasure of music in your busy day. Escape reality and rendezvous with Tryst.
Headphones today allow us to enjoy music in private, escaping the outside world. Anywhere, anytime, you can slip away from your troubles and into the world of music with Tryst.
Designed as an all tube amplifier in pure Class A operation with zero feedback, Tryst offers the shortest signal path and most natural reproduction of music. The low noise floor and three dimensional presentation of tubes paint a soundscape that is elegant, simple and true.
The warm glow of the Tryst amplifier allows for a private and personal musical experience;
a rendezvous in a different
world and space.
Tube Complement: (2) 6922 (7308/6DJ8); (4) 12B4
Inputs: (2) pairs RCA. Preamp outputs: (2) pairs RCA
Headphone Outputs: (1) IEM stereo (3.5mm), (1) 1/4 inch stereo, (1) 4-pin XLR balanced.
Power Supply: Outboard, SS rectified.
Umbilical: 4 ft. long, 5 pin XLR termination.
Proudly Hand Crafted in the U.S.A.
WyWires Umbilical Upgrade Option
The WyWires power supply umbilical cords are a custom design in collaboration with ModWright Instruments. The cords follow the standard WyWires power cord methodology utilizing Litz wire conductors, air and Teflon dielectric materials that ensure very low inductance and capacitance. The conductor gauge is generous given the current requirements of the ModWright power supplies.
Additionally the umbilical cords are heavily shielded with braided copper and metallic Mylar providing a very effective attenuation of external noise influences. Sonically, the WyWires umbilical cords enable greater ambiance retrieval, larger soundstage and greater separation of instruments and performers.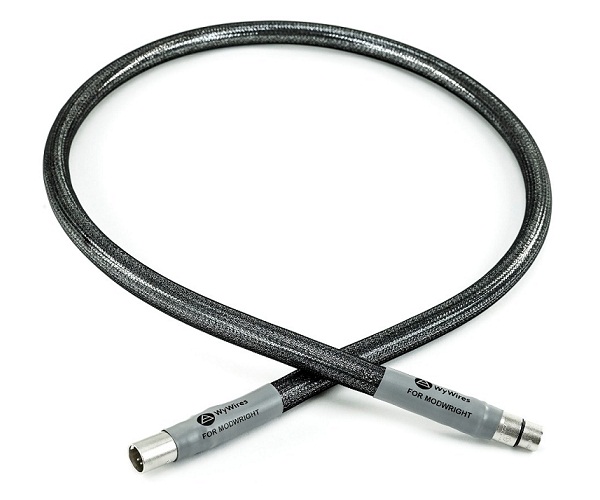 Interested in the WyWires Umbilical upgrade? Please contact ModWright below for a quotation.
Frequency response: 20Hz to 50Khz (-.5dB)
Power: 3W at 18 ohm
Gain: 30dB
Fuse: 1.5A slow blow.
Dimensions:
TPS Power Supply: 8W x 3.75H x 12D
Weight: 16.5 lb.
Tryst Amplifier: 8W x 6.5H x12D
Weight: 16.0 lb.