Please note – This product is no longer available. For informational purposes only.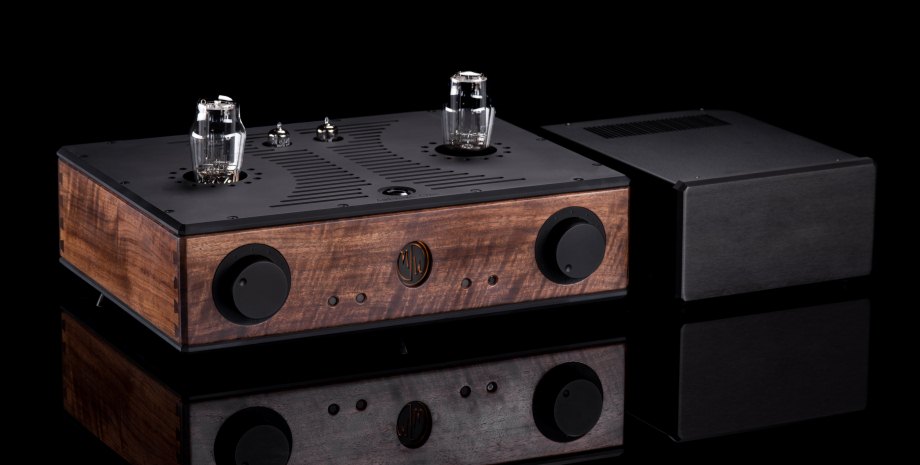 Please note – This product is no longer available. For informational purposes only.
The Ambrose One is designed to offer the purest reproduction of the musical experience. Resolution, dynamics, three-dimensionality, holographic sound stage and organic tonality embody the design of The 'One'.
The design goal of the Ambrose One was a dual mono, fully balanced design in-out, tube preamp, offering the greatest flexibility of use and pure sound.
The use of Lundahl Transformer coupling in-out allows for both RCA (SE) and XLR (balanced) inputs and outputs.
Features include remote control volume and mute. Home Theater Bypass and phase switch.
The tube complement includes dual rectifiers:
5AR4/GZ34/5R4GYS/5U4G/5U4GB/274B and all suitable substitutions.
The (2) Driver Tubes may be: 6DJ8/6922/7308.
Five line inputs include: (3) RCA, (2) XLR.
Four main outputs includ: (2) RCA, (2) XLR.
Home Theater Bypass (HTBP): (1) RCA.
The design is all tube, operating in Pure Class A with zero negative feedback.
Two 8-pin custom umbilicals (one per channel) tether the external PS One power supply to the Ambrose One preamp. Keeping the power transformers out of the main preamp enclosure allows for extremely low noise operation and the best in low level detail retrieval and ambience.
Aesthetically, the Ambrose One, like the A30 Tube Mono Blocks, is built with Heirloom quality and Artisan Craftsmanship.
Note: Each unit is built to order with choice of wood finish. No two units are exactly alike, due to the hand-picked instrument grade hardwood enclosure. Unit shown finished in Highly Figured Walnut.
If you are looking for a tube preamp to serve any SS or tube based system, balanced or single ended, this is The 'One'.
Proudly Hand Crafted in the U.S.A.
Freuqency Response: 20Hz – 100Khz (-1dB)
THD: .05%
Noise: -120dB
Input Impedance: 20K ohm.
Output Impedance: 100 ohm.
Gain: 11dB
Dimensions (Preamp): 17"W x 12.5"D x 4.5"H (Height depends on tube choice)
Weight: 33lb.
Dimensions (External Supply): 8"W x 10"D x 4.5"H
Weight: 14lb.