HA 300 Headphone Amplifier
Please note – This product is no longer available. For informational purposes only.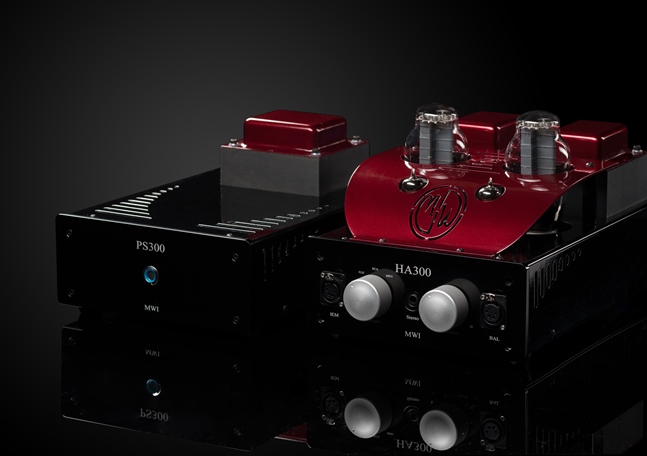 Please note – This product is no longer available. For informational purposes only.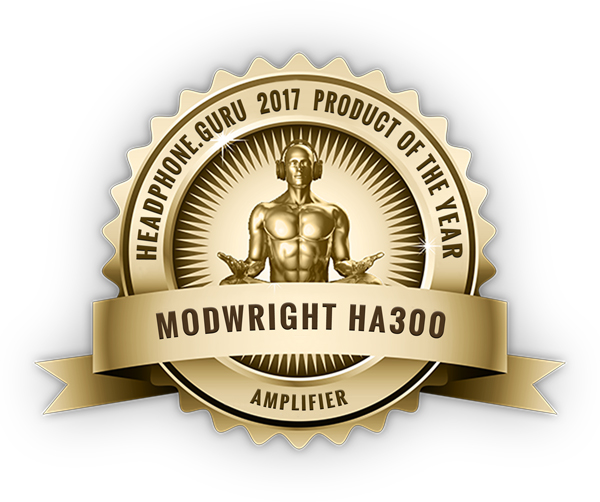 Featuring the iconic 300B Single Ended Triode, the HA300 combines the functionality of Headphone and Integrated Amplifier in a 2-box 8 watt design.
Tube Complement: (2) 6BM8 Input; (2) 300B Power.
Power Supply: External, SS rectified.
Inputs: (1) Pair XLR, (1) Pair RCA, (1) 3mm Mini Jack.
Passthrough: (1) Pair RCA.
Speaker Outputs: (2) Pair 5-way binding posts.
Headphone Outputs: (1) 4-Pin XLR, (1) 1/4" Stereo, (1) IEM (or optional second 4-pin XLR).
The rise of World Class Headphones has driven the creation of Amplifiers to power them. The HA 300 combines my love of Headphones with a passion for Tube Amplifier design.
The 300B tube has long been known to produce the purest and most natural sound. It has gorgeous midrange and lush 3-Dimensionality. I have long been entranced by its sound, but found that 8W was not enough to drive many conventional loudspeaker designs. While I found the midrange to be beautiful, most SET designs I heard (with but a few exceptions, paired with the right speakers) fell short in terms of bass and high frequency response.
When a well designed 300B based amplifier is paired with modern Headphones however, such limitations fall away. Designed to provide 8 watts into 8 ohms, the tube amp is very happy driving the higher impedance loads of modern headphones, ranging from 23 ohm to 60 ohm, up to 600 ohm from brands such as Mr. Speaker, HiFiMan, Focal and Sennheiser for example. This means that the damping factor of the amp is higher, translating to superior low frequency response.
Power is the other factor. When we consider power requirements of even the most demanding of modern headphones, 8W is a lot of power!
When we set out to design a 'Luxury' Headphone amp, the 300B tube design just made sense!
Designed as a Class A, Single Ended Triode (SET) amplifier with zero feedback, the HA 300 offers the beautiful midrange of direct heated triodes without sacrificing detail, dynamics or bass response. It features an exceptionally low noise floor and robust power supply.
During the design process, we found ways to make 8 VERY POWERFUL WATTS, by way of a sophisticated external power supply design and over-sized core, hand-wound custom Electraprint Audio, Power and Output transformers. In so doing, we found that not only would the HA300 drive headphones with ease, it was also very capable of driving medium efficiency conventional speakers such as desktop monitors and even floor standers of 93-95dB efficiency and benign impedance curve, well!
The HA 300 shows its true strength and flexibility as the center of a modern integrated stereo system, for use with World Class headphones and speakers.
All HA 300 and PS 300 components are produced in Custom Automotive Finish and a variety of colors. Shown in Illusion Cherry.
Each unit is custom built to order.
Let us build for you, a HA 300 Headphone/Integrated Amp to suit your style and exceed your sonic expectations!
Proudly Hand Crafted in the U.S.A.
Input impedance: 10K.
Gain: 20dB
Power: 8W at 8 ohms.
Frequency: 20Hz-30Khz (-.5dB).
THD: .4% at 1W.
HA 300 Dim: 8"W x 8"H x 12"D
HA 300 Wt: 16lb.
PS 300 Dim: 8"W x 5.75"H x 12"D
PS 300 Wt: 20lb.