PH9.0/X/T Reference Umbilical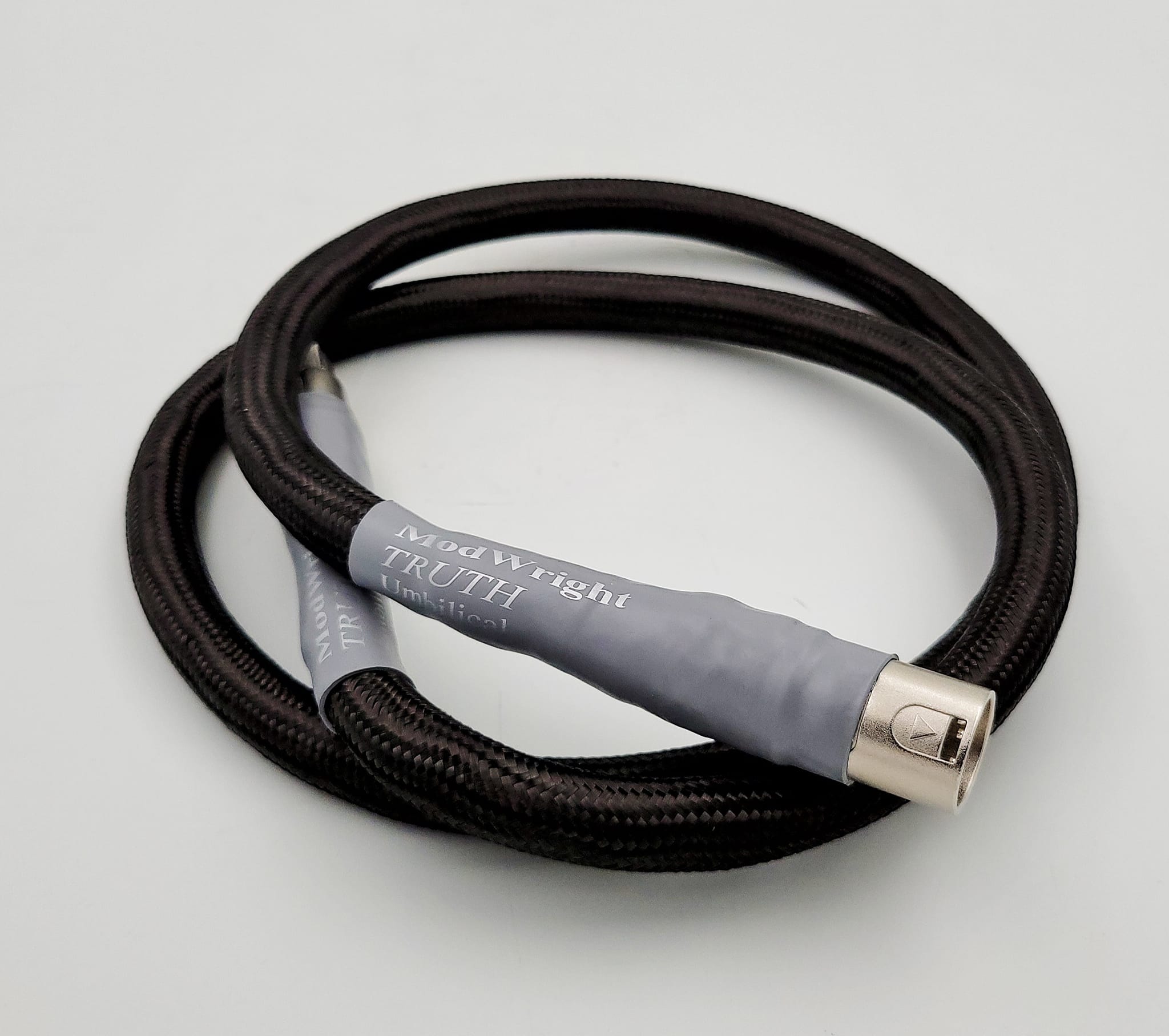 The design consists of pure solid core Cardas copper wire in teflon tubing for critical high voltage tube supplies. We use a proprietary geometric shielding design, which serves to shunt all RF and noise to ground at the power supply, to earth ground. Lastly the entire cable is jacketed in carbon fiber cloth to further shield and suppress all external noise and provide the cleanest and best connection between outboard supply and phono.
The upgraded umbilical provides increased resolution, separation, and clarity. Bass is tighter and more authoritative with greater separation between and around notes. The sound with the new umbilical is fresh, organic, and resolving.
I am proud to put the ModWright name on this cable!
Retail price = $395 for 4ft. length; $495 for 6ft. length.
Available factory direct or through your dealer at time of purchase of new PH 9.0, 9.0X or 9.0XT.
Customer Feedback for the PH 9.0/X/T Reference Umbilical
"I wanted to share some very positive feedback on the PH 9 umbilical cable upgrade. It seems quieter than it ever has from base model to X to XT. Notes definitely emerge from a quieter/blacker background and sound more relaxed/natural. Music is a little more dynamic.
The impact has been most noticeable on the lower end of notes. While listening to the Blue Note Classics reissue of Horace Silver Blowin' the Blues Away I was particularly impressed by the lowest part of the piano and had to remind myself that the subs were not turned on. There's an increased sense of connection to the music.
I'm sure the differences will become more pronounced as the cable breaks in, but so far I'm very impressed with the change. And quite happy!
Thank you for making great products that don't break the bank! This upgrade should be a no brainer for anyone buying a PH 9 regardless of the model they start with." – T. Ellington, 10.2023