…To not enjoy the finer things in life.
I write this, as I savor a new treat – Black Maple Hill, small batch, Kentucky Straight Bourbon, handmade sour mash.  A treat that I brought back from California, thanks to Nina Sventitsky of WyWires, who was good enough to pick it up for me from Hi-Time cellars.  This fine establishment, was recommended by Dave Clark of Positive Feedback.  I asked Nina to have the proprietor suggest something unique and rare. They apparently have a FINE selection of wine and spirits.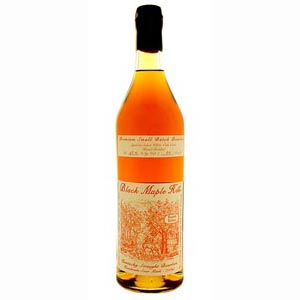 Like High End Audio, Bourbon is one of a few simple pleasures for which I take time, in my busy life.  I also enjoy a CAO Brazilian cigar to complement good bourbon.

Personally, it comes down to quality and not compromising the few simple pleasures in our busy routines. Our 'personal' time is more scarce it seems, as modern life becomes increasingly complex and demanding.
Another item that recently improved my life is an iPhone. My staff said that now EVERY CEO in the country has a smart phone…OK, so I was a hold-out and used a cheap cell phone until now. The iPhone has simply BECOME a part of my life. The ability to email, talk, text, photograph, work, and in general, stay in touch with work and family is incredible. In the case of the iPhone, there is simply excellence in the design, both aesthetically and in terms of use and function. AGAIN, it is about QUALITY!
The notion of 'Excellence' has been at the heart of all ModWright products, since inception. It is embodied in our mission statement: Elegance.Simplicity.Truth.
This has become even MORE important to me as time speeds ahead. I realize the necessity of ALWAYS striving to improve and refine our products, designs and methods. The goal being, to design and build products that are 'EXCEPTIONAL'. Like the ubiquitous iPhone, fine bourbon and cigars, ModWright's audio equipment should be a pure and simple pleasure, that opens a gateway to musical enjoyment.
At the end of the day as I take a last glance at my smart phone, pour a drink and settle back to enjoy music during the brief respite at the end of my day, I ALSO want to escape into music.
It is my desire, that all of our products, be EXCEPTIONAL!
Don't forget to enjoy the Finer Things in life….
Dan Wright
President, ModWright Instruments Inc.