The PH 9.0 tube phono stage was released about a year ago now and I continue to be pleased with the number we have sold and the continuous positive feedback we receive from our customers!
At $2900, the PH 9.0 is based on the $7900 PH 150 Reference design. We cut costs in the right places I know, because the performance is close! If you are looking for a phono stage < $3K, or are even looking to spend < $6K, please check the PH 9.0 out! We firmly believe that it performs at TWICE its price!
Audiophilia Product of the Year!
http://www.audiophilia.com/reviews/2019/12/2/l18a751a0pax4kmpovrh5kv69rhwk8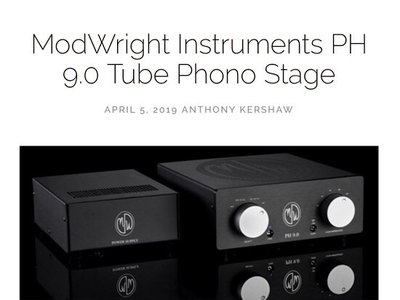 Phono Stage of the Year over $1000!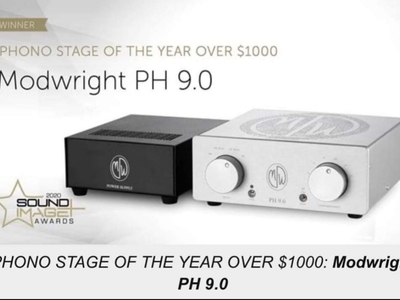 Positive Feedback Writer's Choice Award, 2019!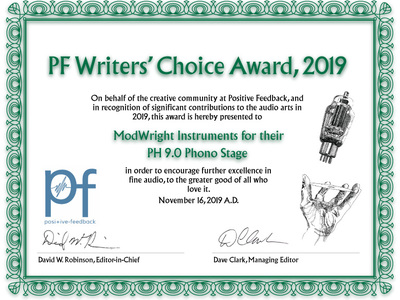 For all reviews and feedback for the PH 9.0 see: https://www.modwright.com/sources/ph-90-tube-phono-stage.php