Just got back from the Munich High End Show and HiFi Deluxe, 2014.
I want to thank our distributor Ibex, for putting on a great exhibit at HiFi Deluxe.
I also want to thank Tune Audio, Signal Projects and Amazon Audio for a great showing at the MOC (Munich Convention Center).
We had a great time and made beautiful music at HiFi Deluxe:
Analog only system.
Endeavor Audio Loudspeakers
Rui Borges TT/Ikeda arm and cartridge
ModWright KWA 150SE Amp
ModWright LS 36.5 'DM' tube preamp
ModWright PH 150 Reference Phono Stage (NEW!)
We made beautiful music at the High End Audio show (MOC):
Tune Audio Anima Horn speakers and Pulse Subwoofer
Amazon Audio Analog
Signal Projects Audio cabling throughout.
ModWright Instruments KWA 150SE Amp
ModWright Instruments LS 36.5 'DM' tube preamp.
ModWright 'ELYSE' tube DAC (NEW!).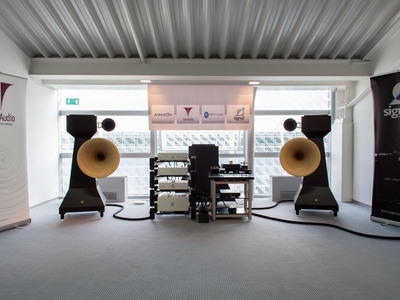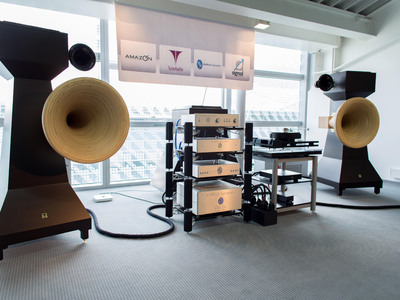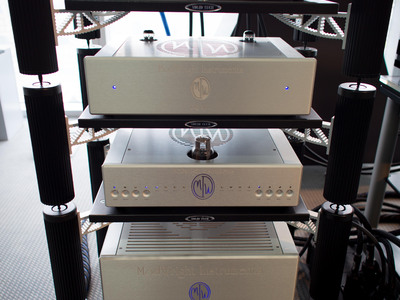 A big thank you also to Jack Durant, of BD Audio, our UK distributor for all of the work he did for ModWright at the MOC.
Germany is a modern, elegant and friendly city. We enjoyed great food, VERY good German beer and the company of many of our Euro and Global distributors at what has become THE International Audio show of the year.
I will share more photos as they become available to me.
I look forward to next year in Munich!
Sincerely,
Dan Wright
President,
ModWright Instruments Inc.